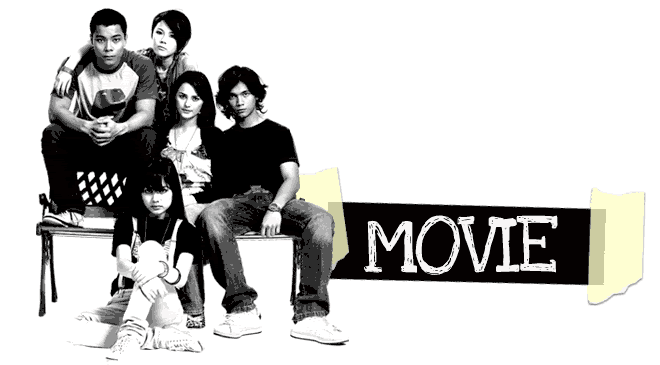 Details
Genre: Drama / Teen

Release Date: 1st October 2008
Audio: Malay
Subtitle: English
Running Time: 110 mins
Rating: U
Cast: Cate Blanchett, Nas Muammar Zar, Ani Zayanah, Juliana Sophie, Juliana Sophie Evans
Directors: Effendee Mazlan, Fariza Azlina Isahak, Wayne Kramer
Distributor: Grand Brilliance

Synopsis
The story starts as Abu (Nas Muammar) escape from the juvenile centre and meet up with his best friends Ali (Syarul Ezani), Lyn (Liyana Jasmay), Adii (Ani Zayanah) and Sofie (Juliana Sophie Evans) to celebrate the girls' SPM final exam paper - marking the end of their high school routine. As they continue their post-SPM break with sneak-outs, gigs, gate-crashing parties, run-ins with a drug dealer and dodging the authorities, they realise that the journey to their impending adulthood brings them closer to realising their personal endeavours. With self-doubt, personal relationships, parental pressures, dealing with temptations and the angst of living in the suburbs, will this group of best friends help each other find their purpose in life?





RAPIDSHARE LINK

RAPIDSHARE PART 1
RAPIDSHARE PART 2
RAPIDSHARE PART 3
RAPIDSHARE PART 4
RAPIDSHARE PART 5
RAPIDSHARE PART 6
RAPIDSHARE PART 7
RAPIDSHARE PART 8


ATAU


MEGAUPLOAD LINK

MEGAUPLOAD PART 1
MEGAUPLOAD PART 2
MEGAUPLOAD PART 3
MEGAUPLAOD PART 4
MEGAUPLOAD PART 5
MEGAUPLOAD PART 6
MEGAUPLOAD PART 7
MEGAUPLOAD PART 8